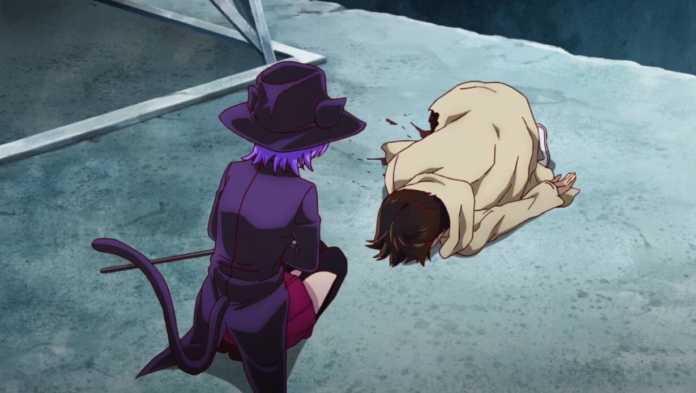 Welcome to 7 Anime Like Battle Game in 5 Seconds!
A long day at work calls for some unwinding with a great show and good food! Choosing what to watch may be the next task on your list, and if anime sounds good, we have you covered! 
Action-packed anime and manga are an all-time favourite and 'Battle Game in 5 Seconds' has proved to be a watch loved by many! If you have not already spent a significant amount of your weekend binge-watching this series, we recommend that you do! 
The story follows Akira Shiroyanagi, a high-schooler who enjoys his fair share of konpeito and games. However, things change one day when Akira is dragged onto a battlefield by a mysterious character named Mion. The participants on the battlefield are told that they have been "erased" from their family register, and have gained significant powers. The battlefield in question is an experiment by an organization Akira is determined to destroy. 
Battle Game in 5 Seconds is a great watch for all kinds of viewers with direction, soundtracks, and characters that will have you hooked till the last second.
If you have already watched this incredible anime, chances are your cravings for action-packed adventure are still not satisfied. 
Discover below our compiled list of 7 incredible anime that are just like Battle Game in 5 Seconds! 
7 Anime Like Battle Game in 5 Seconds
Magical Girl Raising Project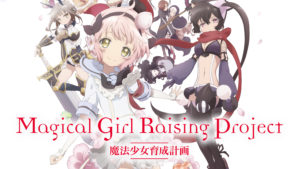 A show with underlying traits of darkness and mystery, the story begins with a rumour of a new game called 'Magical Girl Raising Project.' The rumour is that one out of a thousand girls who play the game and win, stand the chance to become a magic girl. The magical girl is endowed with supreme strength and beauty, in addition to abilities that can save humanity. These rumours turn out to be true, and the game sees thousands of girls playing it. 
The story, however, takes a dark turn when 16 magical girls are brought to one district and an announcement is made – only half of the girls can remain alive. 
If you enjoy killing games interspersed with cute and magical girls, we can bet you are going to enjoy this watch! 
Talentless Nana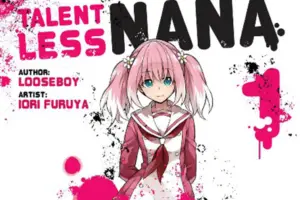 Talentless Nana follows the story of pink-haired protagonist Nanan Hiiragi, who appears kind-hearted and innocent to all who interact with her. The truth, however, is quite a contrast to the persona Nana portrays. In reality, she is a "savage" and sassy girl who has no qualms standing up for herself. 
Nana is a part of a group of students who are sent to a distant island. They are given one task – to enhance their abilities as significantly as possible. This is because an incoming threat to humanity is imminent and the powers of this group of students can help fight off the attack. 
As the story progresses, the real truth of this threat to humanity is revealed, leaving viewers terrified for the future of the species. 
Consider adding dark anime to your list, if you enjoy this thrilling anime!
Hunter x Hunter
Created by writer Yoshihiro Togashi, Hunter x Hunter is regarded as one of the highest-rated anime in the industry. With impeccable direction, complex characterization, and art styles of the highest quality, this is a must-watch for anime action and adventure seekers. 
The story follows characters Killua and Goa who are licensed Hunters bestowed with several benefits. These include reduced legal responsibility for committed murders and full-time, free access to public facilities. 
The two friends begin training to develop their skills and become stronger as Hunters. This is for the one goal that Gon seeks to accomplish – finding his missing father.
Future Diary
 
This is an anime with a traditional, survival game theme that makes for a classic 'Battle Game in 5 Seconds-type' anime. The story is centered around protagonist Yukiteru Amano who describes himself as an observer. 
He spends a significant amount of his time writing entries in a diary on his phone. His entries, however, describe in detail the events happening around him. When he is not observing his environment, Amano spends time conversing with 2 imaginary friends – Deus Ex Machina and Murmur. 
The story takes a turn when one day, Amano discovers that his friends are not "imaginary." The friends bestow Amano with the power of a journal that can predict the future, forcing him into a gory survival game. 
Danganronpa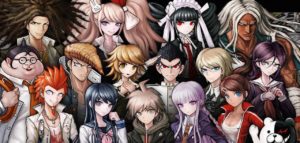 Danganropa is an anime that has been adapted from a video game of the same name. While it does belong to the dark psychological genre, there are several similarities to Battle Game in 5 Seconds. 
In the universe of Danganronpa, a group of students is invited to a school. Once they arrive at the school, they realize they have been tricked. The school is a facility that forces the students into playing dark and twisted games. The students who do not play or win the games are slaughtered soon after. 
The facility is run by a teddy bear called Monokuma, who displays a dark and sarcastic sense of humor, not unlike the villain of Battle Game in 5 Seconds. 
If you enjoy the series, give the game a try and design the perfect computer gaming room for you!
Deadman Wonderland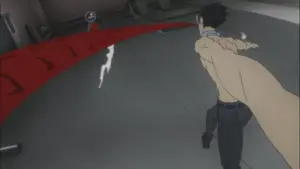 Deadman Wonderland is a story of gore, brutality, and characters fighting for their lives. Protagonist Ganta Igarashi is a regular middle-schooler who lives a seemingly regular life. This is until a day comes when a man in red appears in his class and slaughters all his classmates, leaving Ganta untouched. 
Ganta soon is wrongfully accused of the massacre and is sentenced to death in an amusement park-themed prison called Deadman Wonderland. Ganta is fitted with a collar that slowly works to kill him. The collar can only be slowed if he participates and wins in several savage, dangerous, and dark games. 
Consider adding shounen manga to your daily read list if you enjoy the gore in this anime!
Darwin's Game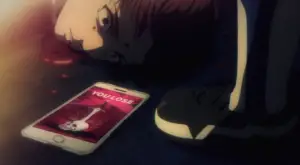 The story of Darwin's Game revolves around the character Suou Kaname, a regular high-schooler who is invited to try a new mobile app game – Darwin's Game. 
Suou begins playing the game and soon realizes that there is no way to quit, thrusting him into a real-life battle game to fight for his life. The characters in the game receive a wide range of special abilities that they resort to in deadly battles. 
Our compiled list of anime titles is sure to rope you into a world full of adventure, horror, action, and gore (the faint of heart, be warned!). Add these anime to your watch list and enjoy the stories and characters for weekends to come!
Related Searches:
anime like battle game in 5 seconds,
anime similar to battle game in 5 seconds,
anime like battle game in 5 seconds
Related Articles:
8 Best Dark Anime Series To Watch