Welcome to Pikachu Marriage Legal Document?
Will you be surprised to have a Pikachu on your marriage registration form? Or do you want to have a Pokémon marriage registration form? What about Sailor Moon, One Piece or Hastune Miku registration forms?
Let's talk about anime themed marriage registration forms that are available right now in Japan. Isn't cool to have something completely out of this boring world?! The unique marriage certificate will make a beautiful memento of magical, eternal love of two hearts.
Share your choice of love binding certificate by leaving your comment below.
Pikachu
Are you still single? Maybe this a Pokémon marriage registration form will make you seriously to think about changing your single life to… because the form is real, very cute and precious.
The Pikachu legal document is available now on local newsstands in Japan. Zexy, Japanese wedding magazine, will have Pikachu covered legal document in August issue. The registration form has a married Pikachu couple in the corner of it. The color of the marriage notification is a pink color with a happy feeling! The appearance that Pikachu sticks cheeks together is very very cute.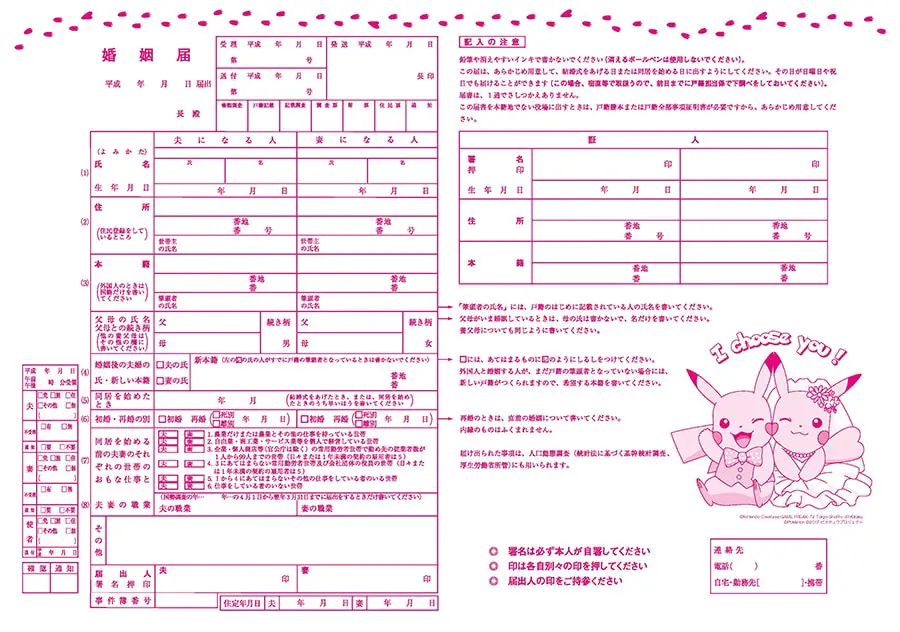 How do you like that classic "I choose you!" logo over Pikachu couple?! Zexy's campaign is also commemorating of release of Pokemon the Movie 20: I choose you! on July 15th 2017 in Japan. Check our Best Pokemon Movies Collection.
In addition to the Pikachu marriage registration form,  it is perfect for a couple who is entering a wedding ceremony, making only one "Welcome Board of Wedding Pikachu" in the world! You will need to answer the quiz and be lucky to win it in the lottery – only one person! Don't be too excited, the lottery is available only in Japan.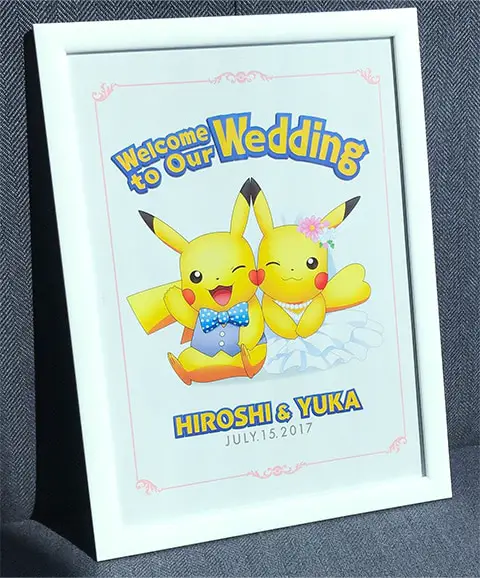 Sailor Moon
One day you will meet or have already met your sweet half, real-life, Prince Endymion or  Princess Serenity… It's time to decide to be together in holy matrimony!
To feel special when you do your marriage paperwork, you can choose from four Sailor Moon  themed marriage registration forms.
Sailor Moon Romantic Love design is captured a gorgeous image of Usagi. She is sitting upon the crescent moon. "The moonlight is a message of love". Soooo romantic!
Sailor Moon Make Up Princess is captured gold motifs for a more subdued look.
Sailor Moon Moonlight Kiss design is captured a romantic, an atmospheric encounter between Mamoru and Usagi.
Unnamed, unveiled certificate but this is the most detailed Sailor Moon piece in the whole collection.
No more boring forms!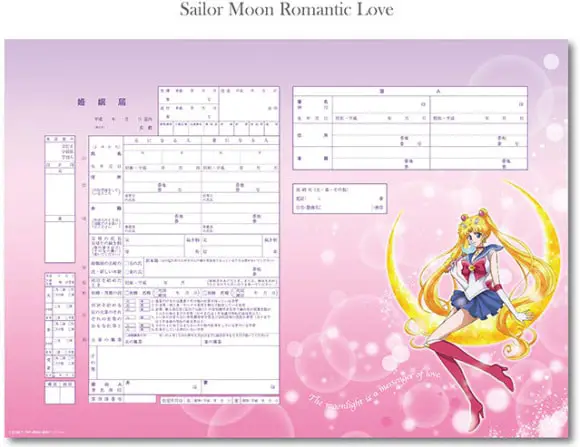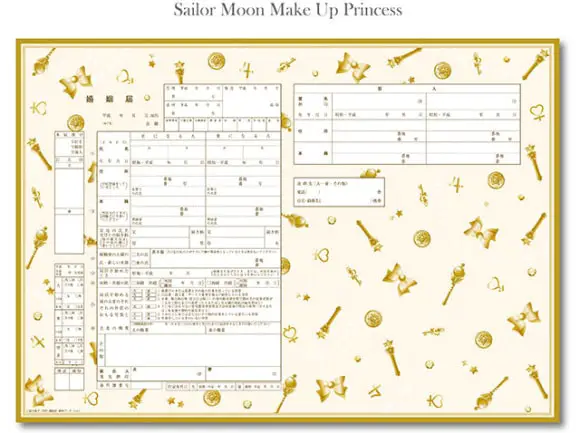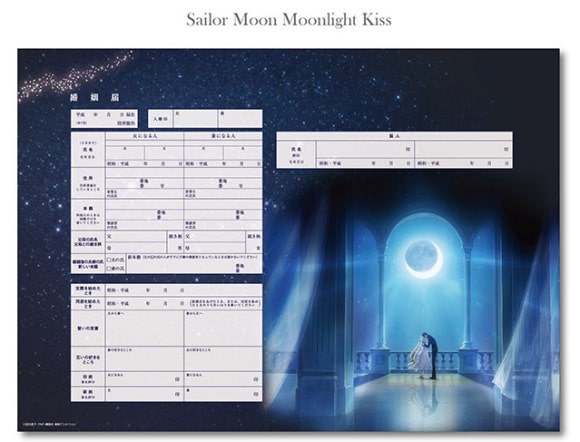 One Piece
The pirate team on your marriage registration form, why not! One Piece themed official marriage registration form has 10 designs to choose from.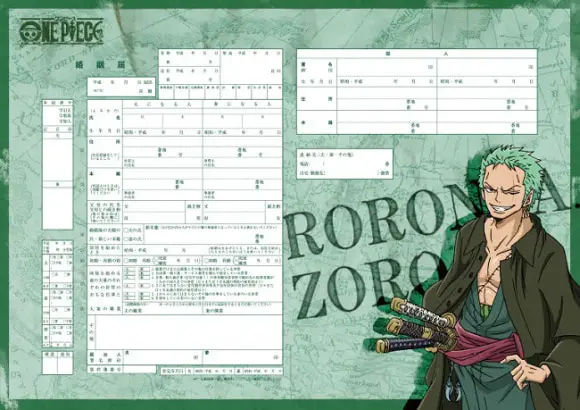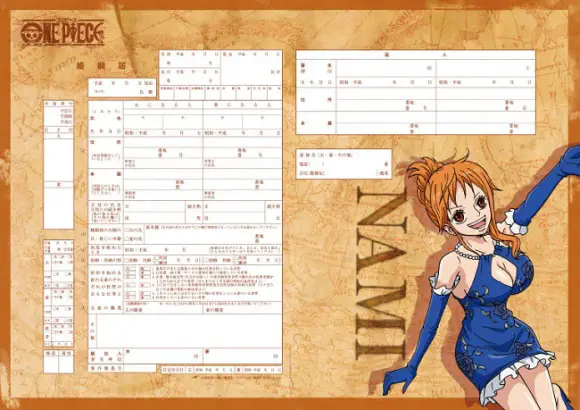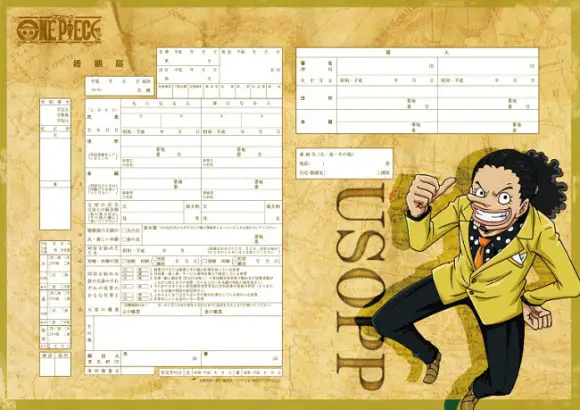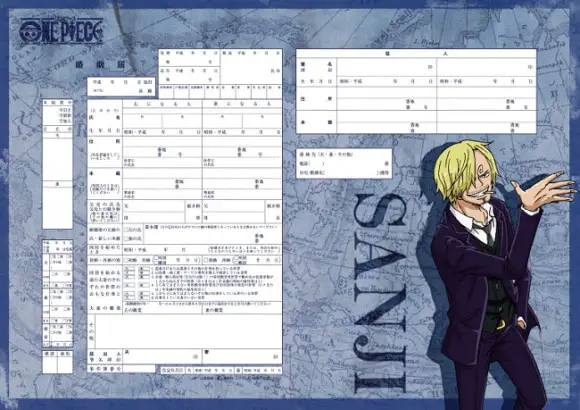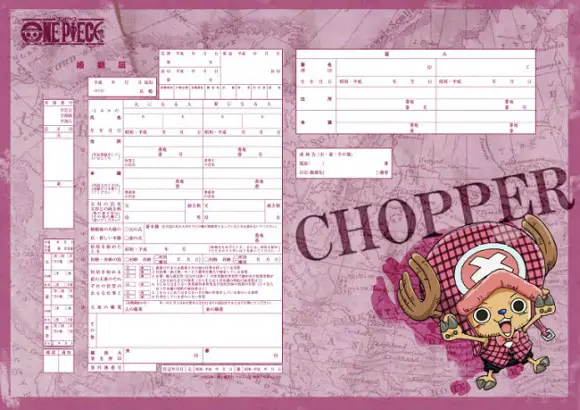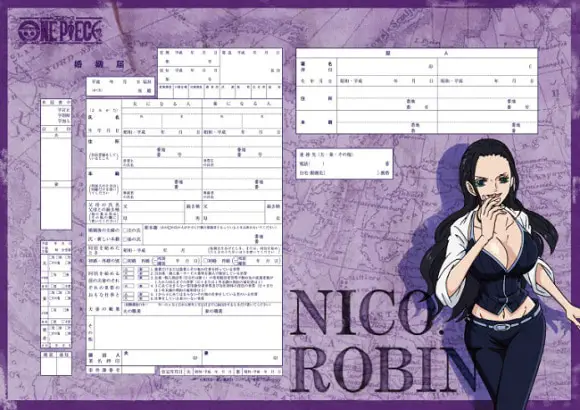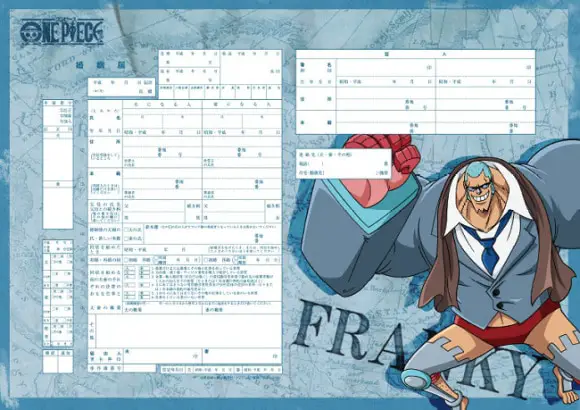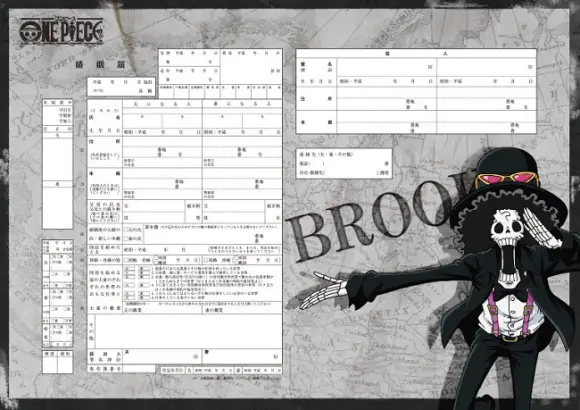 Hatsune Miku
Hatsune Miku is a virtual Japanese idol. There are two designs for Hatsune Miku's marriage registration certificates in Japan – official and commemorative.  You also will have a choice of the certificate color – pink or blue.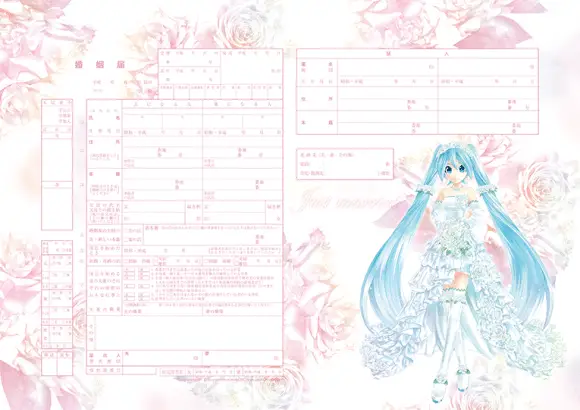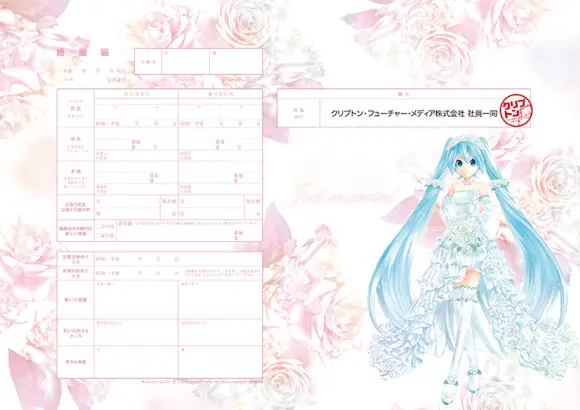 There is also attempt to create and filled-out new marriage registration form. The form theme will be based on Namon's Yuruyuri manga. The form will feature the characters Sakurako and Himawari. Himawari and Sakurako are a popular Yuri couple from this manga.
What do you think about all above? Why is it only in Japan?! Let's us know by leaving your comment.