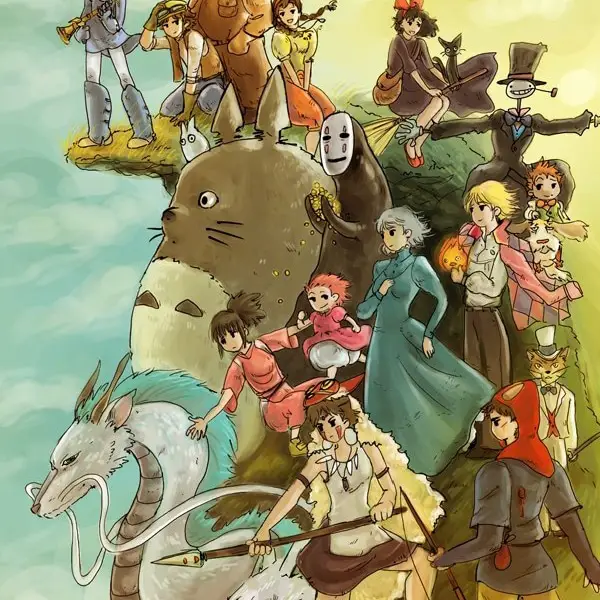 Welcome to Top 15 Studio Ghibli Songs!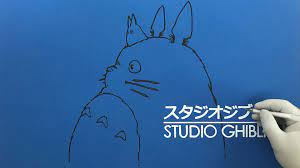 We may agreed that Ghibli animation creations can be enjoyed beyond generation, from adults to children. Ghibli's story development  is not only about incredible animation. It's also about music. Many of the songs used are still loved as masterpieces. So recently Japanese fans tried to rank and explore Ghibli 's masterpieces that they think are the strongest this time.
Which songs are you impressive among the songs used in Ghibli work? Leave you comment below.
15
Teru's song from Tales from Earthsea
Tales from Earthsea is a Japanese animated fantasy film produced by Studio Ghibli in 2006. The film is based on a combination of plot and character elements from the first four books:  A Wizard of Earthsea, The Tombs of Atuan, The Farthest Shore and Tehanu written by Ursula K. Le Guin. There are also elements from the manga The Journey of Shuna written by Hayao Miyazaki.
14
"I Look Up When I Walk" song from Up On Poppy Hill
From Up on Poppy Hill  is a Japanese animated drama film that was produced by Studio Ghibli in 2011. The plot is a group of Yokohama teens look to save their school's clubhouse from the wrecking ball in preparations for the 1964 Tokyo Olympics.
13
Path of the Wind song from My Neighbor Totoro
My Neighbor Totoro is a Japanese animated fantasy film that was produced by Studio Ghibli in 1988. The film tells the story of the two young professor's daughters and their interactions with friendly wood spirits in postwar rural Japan.
12
Become the Wind song from Cat's Return
The Cat Returns is a Japanese animated fantasy film that was directed by Hiroyuki Morita of Studio Ghibli in 2002. The story is of a girl Haru She is a quiet and shy high school student but she has a suppressed ability to talk with cats. One day, she saves a dark blue cat from being hit by a truck on a busy road. And it was not just a cat … He is Lune, Prince of the Cat Kingdom. As thanks, the cats give Haru gifts of catnip and mice. She is also offered the Prince's hand in marriage. Her mixed reply is taken as a yes. Oooo…
11
Nausicaa of the Valley of the Wind
Nausicaä of the Valley of the Wind is a 1984 Japanese animated epic science-fiction fantasy film based on his 1982 manga of the same name. The anime film tells the story of Nausicaä, the young princess of the Valley of the Wind. It is taking place in a future post-apocalyptic world. The princess becomes embroiled in a struggle with Tolmekia. Tolmekia is a kingdom that tries to use an ancient weapon to eradicate a jungle of mutant giant insects.
10
Vapor Trail from The Wind Rises
The Wind Rises is a Japanese animated historical drama film that was written and directed by Hayao Miyazaki and animated by Studio Ghibli in 2013. In 1918, a young Jiro Horikoshi longs to become a pilot, but he has a nearsightedness that prevents his dream become true. He reads about the famous Italian aircraft designer Giovanni Battista Caproni. One night, in the dream, Caproni tells Jiro that he has never flown a plane in his life, and that building planes is better than flying them.
9
Rouge's message from Kiki's Delivery Service
Kiki's Delivery Service is a Japanese fantasy anime that was produced by Studio Ghibli in 1989. It is tradition for 13-year-old witches to leave home for a year on the night of a full moon to pursue their skill through training. Kiki, 13-year-old trainee witch, leaves home with her familiar spirit, Jiji, a talking black cat. She flies on her broomstick to Koriko, the port city. While trying to find somewhere to live, Kiki is pursued by a geeky boy, Tombo, who obsesses with aviation and who admires her flying ability…
8
Always With Me from Spirited Away
Spirited Away is a Japanese animated fantasy film that was produced by Studio Ghibli in 2001. 10-year-old Chihiro Ogino and her parents are traveling to their new home when her father takes a wrong turn. They unknowingly enter a magical world and her father insists on exploring. While her parents eat like pigs at an empty restaurant stall, Chihiro finds an exquisite bathhouse and meets Haku, a young boy. He warns her to return across the river before sunset. However, she discovers too late that her parents have turned into pigs and she is unable to cross the flooded river, becoming trapped in the spirit world…
7
Princess Mononoke from Princess Mononoke
Princess Mononoke is a Japanese epic historical fantasy anime film that was produced by Studio Ghibli in 1997. In Muromachi Japan, an Emishi village is attacked by a demon. Ashitaka, the last Emishi's prince, kills it before it reaches the village, but its corruption curses his arm in the combat. The curse gives Ashitaka's arm superhuman strength, but will eventually kill him. It was discovered that the demon was a boar god, Nago, corrupted by an iron ball lodged in his body. Ashitaka is told by the village's wise woman that he may find a cure in the western lands that Nago came from but he cannot return to his homeland…
6
Wrapped in Kindness from Kiki's Delivery Service
5
Ponyo on the Cliff by the Sea from Ponyo
Ponyo is a Japanese animated fantasy comedy film that was produced by Studio Ghibli in 2008. The plot is about Ponyo, a goldfish, who befriends a 5-year-old human boy, Sōsuke, and wants to become a human girl…
4
Carrying you from Castle in The Sky

Castle in the Sky is a Japanese animated adventure film that was the cinematic feature debut of Studio Ghibli in 1986. It follows the adventures of a young boy and girl attempting to keep and to safe a magic crystal from a group of military agents, while they are searching for a legendary floating castle.
3
Country Roads from Whisper of the Heart
Whisper of the Heart  is a Japanese animated romantic drama film that was the first theatrical Studio Ghibli film in 1995. Shizuku Tsukishima is a fourteen-year-old student at Mukaihara Junior High School, where she is best friends with Yuko Harada. Shizuku is a bookworm and is keen on writing. During an ordinary evening, she looks through the checkout cards in her library books. She discovers they have been checked out by Seiji. Over the next few days, she encounters a young man, later revealed to be Seiji, who often annoys her.
2
Sanpo, a Walk, from My Neighbor Totoro
1
My Neighbor Totoro song from My Neighbor Totoro
Related Searches:
ghibli song,
ghibli songs,
ghibli song youtube,
ghibli song list,
ghibli songs live – tonari no totoro,
ghibli songs collection,
studio ghibli songs,
best ghibli songs,
ghibli best song,
ghibli best songs,
studio ghibli best song,
ghibli song collection,
ghibli film songs