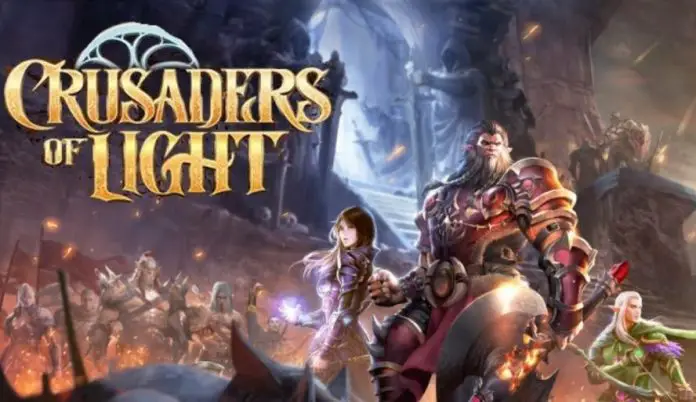 Welcome to Best Quick Crusaders of Light Guide!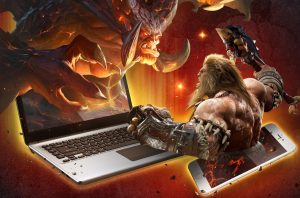 Love to play MMORPG on your mobile? Here is the game that worth of your time spending. It is Crusaders of Light or CoL that may visually remind you World of Warcraft.  You will have 300+ hours of gameplay that includes hundreds of paths for your hero!
Wondering how much is the game? It's FREE to play. Although, there is a cash shop that in general seems pretty fair and straightforward.
Crusaders of Light Release Date
It is a world high-fantasy MMORPG for mobile. The game is developed by Chinese studio NetEase. The Crusaders of Light release date was July 13th 2017 for iOS and July 20th 2017 for Android. Overseas, it was originally released as Land of Glory.
Introduction Video
As a mobile game, autopathing is there, will you care? Or you may just consider it as a helpful tool for a LOT of running around. It's especially useful if you don't want to feel a pain while trying move your character with your finger on your mobile device. The autopathing will have more fun with 50 unique mounts from breathing dragon and a flying carpet.
The game has the option to turn auto on/off. It can be done by clicking the rectangular icon at the bottom right of the mini map. You can easily play any class on auto and enjoy it.  But as soon as it gets serious as heroic raids you will need to actually play or … you won't survive or simply die.
Crusaders of Light Download
To have Crusaders of Light in your pocket, you may use below links for Crusaders of Light download from Apple store or Google Play:
If you wish to play Crusaders of Lights PC version than you will need to install Facebook Gameroom.
It was also announced that CoL will be available on Steam for PC players sometime in March 2018.
Crusaders of Light Classes
You have choice to be Paladin, Warrior, Ranger and Mystic. Each class has their own characteristics and distinct strengths to use. After level 20, your class can choose three different paths.
Elementalist paths are Pyromancer, Cryomancer and Conjuror
Paladin paths are Templar, Paladin of Dawn and Paladin of Daylight
Warrior paths are Executioner, Gladiator and Fang of Titanus
Ranger paths are Scout, Forest Guide and Animal Tamer
Mystic paths are Verity Spirit, Magellana's Judgement and Shepherd
You may check CoL classes guide here.
Crusaders of Light Classes Introduction & Play Videos
As soon as you are at level 45, you will unlock the advanced character progression system. In addition, you will have thousands of available weapons, armor, clothes and much more.
You also have an option to switch or change your class during the game. Watch video below to find out how to do it.
Crusaders of Light Class Change Video
Crusaders of Light Battle System
Join small adventures for 3 to 40 players as you take on bosses and collect loot in Dungeon Raids
Arena Battle with 1v1, 3v3, and 5v5 modes will allow you to unlock powerful gear sets
Different PvP scenarios as open dueling, tournament, Coliseum, Battlefields and Guild Battles
Crusaders of Light – How to Change Mount
There are many mounts in the game to choose from. Some one them will be given to you as a gift for few days to use, some will be earn during the battles and some can be purchases if you wish.
You can change you mount anytime during the game. Ok, you can't do it during the battle. Watch video below to find out how to change mount.
Crusaders of Light Website and Media Links
Related Searches:
crusaders of light pc
crusaders of light website
crusaders of light download
crusader of light pc
crusaders of light release date
crusaders of light wiki
crusaders of light pc download
crusaders of light classes
crusaders of light guide
hot tot change mount