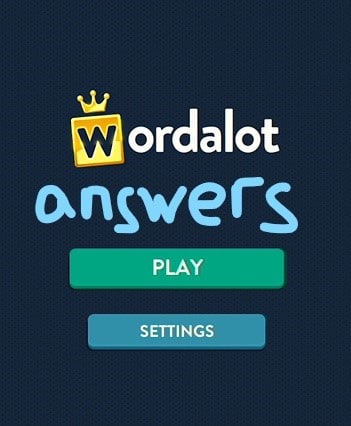 Welcome to Ultimate Wordalot Answers Guide!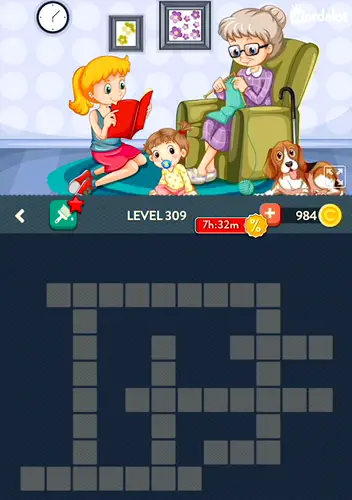 Wordalot was created by MAG Interactive. The creator who takes fun seriously. As any picture crossword games the clues are in the pictures. There are more than 1,000 levels to go through or be lost (we will find you with our Wordalot solutions).
This word game is simple and elegant, but will challenge you even if you are the greatest word enthusiast. Be read to solve entertaining puzzles in this unique picture crossword game!
It's a good way to exercise your brain with Wordalot while your commute or during your coffee break…
By solving one picture after another you will earn some coins that can be used only for purchasing hints. One hint is a quiet expensive and equal 10 coins. Solving a picture is 2 coins and completing a pack is 4 coins. Sometimes the game will offer you to watch video to earn +2 coins. It's better than nothing!
There will be a time when all coins are used and a little help will be needed just to go through tough level. We have been there and glad to help you. Check out our collection of Wordalot Answers below.
Be a part of a global audience brain teasers players. If you wish to try this challenging word picture crossword game, you may use links below for Wordalot download:
Wordalot – Picture Crossword on Google Play (Android)
You may also check out some of other games solutions for
WordBrain
,
WordBrain 2
,
Wordscapes
,
CodyCross Crossword
and
Word Cookies
!
Unfortunately, this game won't allowed you to go back and replay the level. If the game was updated and the level looks different than in Wordalot Answers, we won't be able to go back and get the right answers. Sad!
But we would like to ask you to help others by leaving your answers in your comment below or by subscribing to the channel and comment over there.
Have fun!
Wordalot Answers – Walkthrough videos
Related Searches:
wordalot solutions
wordalot answers

wordalot

wordalot online

wordalot game

wordalot download

wordalot app

wordalot help

wordalot pictures

wordalot free download
wordalot free game
wordalot for android