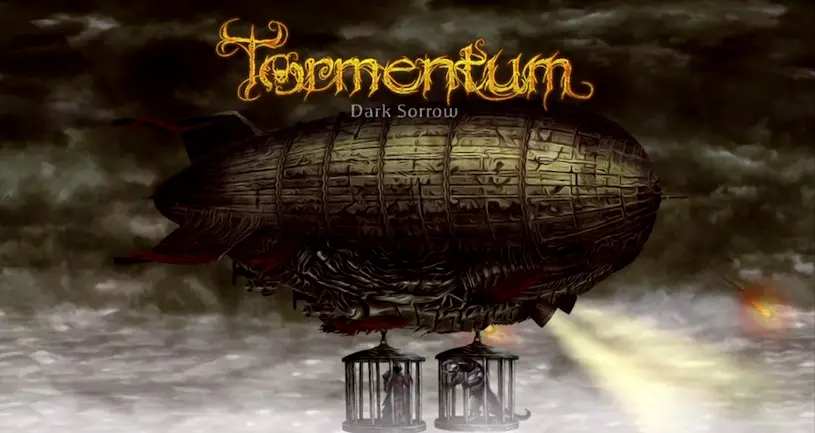 Welcome to Full Tormentum Dark Sorrow Walkthrough!
Can we offer to you Tormentum Dark Sorrow's short review and Tormentum Dark Sorrow walktrough with good ending?
There is something about the visual aspects of Tormentum Dark Sorrow that sticks in the mind. Even some of the best horror movies do not quite manage to capture the desolation and horror that you find in Tormentum. The setting is in a dystopian world where you get to experience everything unpleasant and dehumanizing. You become at one with death, despair, difficult decision making, among others.




It takes a creative mind to come up with the landscape and atmosphere that you will find in Tormentum. The inspiration came from the works of painters Zdzislaw Beksinski and H.R. Giger. You may know the Oscar award winner Giger, for some of the special effects work he did in Alien. It also borrows certain aspects from existing games such as Dark Seed and Demon's Souls.
Initial release date: 
March 4, 2015
Mode: 
Single-player video game
Platforms: 
Android, Microsoft Windows, Macintosh operating systems, macOS
Tormentum Dark Sorrow Review
There is much to like about Tormentum. There is a lot of creativity that went into the visual aspects of the game. It is like the fantasy of a very dark, very sick mind coming to life.
The creatures are out of this world, and honestly, not something you would want to bump into at any point in your life. You get to interact with pain and despair at every turn. Interestingly enough, the visual appeal will get you hooked instead of repulsed.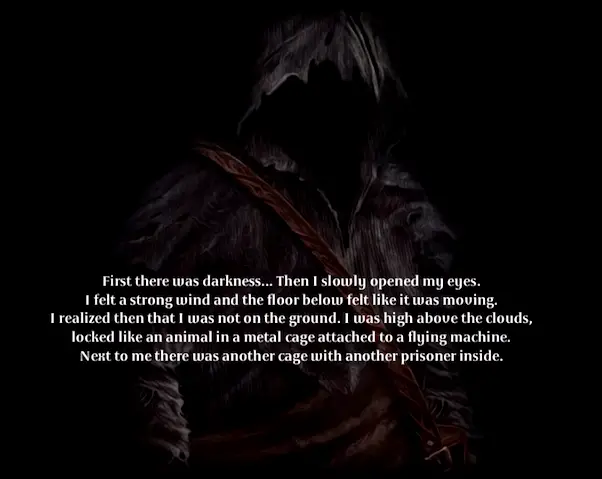 When you get into the game, the twists and turns in the journey can be very thrilling.
Each chapter has puzzles that you need to solve first before you move to the next. For you to truly enjoy the game; therefore, you must become a part of the narrative so that you get the relevant clues.
In solving the puzzle, the Creators of the game do provide some hints or diagrams to help.
However, this does not happen in all of them. It, therefore, leaves you to your own devices to come up with solutions.
Some of them are quite complex, while others are just plain amusing. Some of them are logic-based, while others require some creativity because you will need to construct simple machines or keys. You may also need to be a detective, as you will need to track down some missing items.
You will also find help along the way from some of the characters. The game gives you a very high level of satisfaction every time you can advance to the next stage. There is something about pieces clicking into place that will make you enjoy the Tomentum Dark Sorrow walkthrough.




You will also need to make some moral decisions along the way. It calls upon you to pick between good and evil. You may, for example, need to kill or destroy to move on. You, however, have the option of saving, but it will have an impact on the outcome.
Making the choices can be tough because you get to develop and understand some of the quirky characters extensively. Some of them do speak, and you can understand their personal stories, and perhaps even develop a liking for them.
The path you choose will determine whether you have a Tormentum good ending or not. What makes it interesting, though, is that when you are making the decision, you do not have an idea of how it will impact the outcome. It keeps you guessing, which adds to the final score of the game.
You may need to manage your expectations with regards to Tormentum. It is a simple click and play, and may not be suitable for those who like the modern gameplay or mechanical type of video games.
Overall the gaming experience is quite pleasant, and the audio helps to set the mood. Just like the visuals, the Creators took the time to come up with a soundtrack that perfectly suits different scenarios. Depending on how good you are at solving puzzles, you can finish the whole journey within three hours.
A Tormentum Dark Sorrow Walkthrough
Tormentum is a game that focuses on one individual's journey of finding his way out of the desolate landscape. Our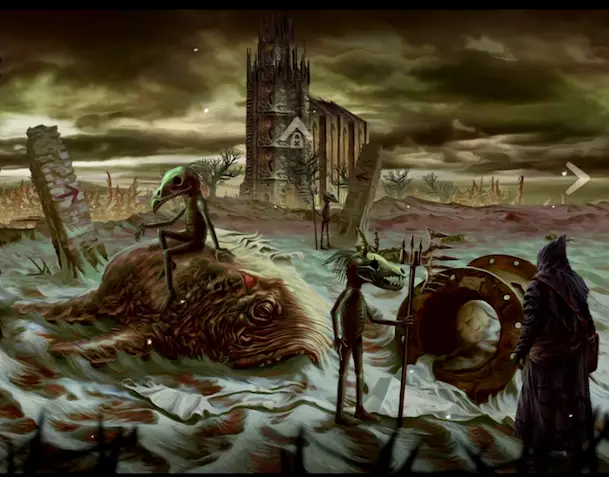 main character has no name and does not even know where he comes from.
He must, therefore, do all he can to discover who he is, and what the world is all about.
The players get to immerse themselves in the main character's journey. You also experience everything he goes through as he looks for an exit from this nightmarish world.
You must solve puzzles using vital clues along the way. It is critical that you pay attention to your surroundings; otherwise, you will miss out on critical clues. A white puff or glare tells you that you have discovered a vital clue. You have to go through 5 chapters with approximately 73 scenes before you get to the end of the game.
Tormentum Dark Sorrow Walkthrough Videos
What We Do Not Like




There are specific points during the game that it starts to feel like it is dragging. You know the way you could be watching your favorite horror movie, but sometimes you feel like the directors were trying to fill some gaps in the storyline. Unfortunately, Tormentum does have a level of monotony and repetitiveness.
Some of the puzzles are a bit difficult, and the process of solving them can become tedious. The multiple slide puzzles you have to solve also result in a feeling that the storyline is not cohesive. It almost feels like you are operating in bits and pieces without quite having a structure or a level of connectedness.
The other shortcomings with the game are that; you do not really become familiar with any particular character. Most of them have short screen time, and you quickly leave them behind as you move on to the next scenes.
Final Thoughts
We have provided a Tormentum Gameplay Review above. Overall, it is an excellent game for anyone who enjoys solving puzzles. You have a visually stunning game and the right audio. In helping our silent hero to find a way out of the nightmarish location, you must make some morally tricky decisions. It is a simple point-and-click game, and you should, therefore, not come to it, expecting a high level of gameplay. You can, however, be sure that you will never get bored when playing the game. You also feel a sense of anticipation for a Tormentum good ending.
Related Searches:
tormentum good ending,
tormentum dark sorrow art,
tormentum dark sorrow review,
tormentum dark sorrow spring puzzle,
tormentum dark sorrow download,
tormentum frozen tears walkthrough,
tormentum mystery adventure walkthrough,
tormentum,
tormentum dark sorrow,
tormentum walkthrough,
tormentum dark sorrow walkthrough
tormentum good ending,
tormentum spider puzzle,
tormentum review,
tormentum endings,
tormentum guide