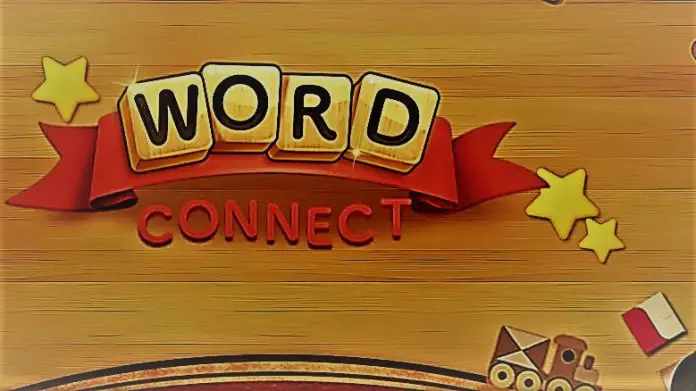 Welcome to Ultimate Word Connect Answers Guide!
Word Connect is an intrigue, fun and simple word game from Zentertain. You need to built words by swiping the letter blocks. It's a great brainteaser game!
Each game level has a selection of tiles that gradually increasing each level or chapter from 3 to 6 or more.  By building as many words as possible, there are mystery hidden words which give you an additional bonus.
Is it free game?
Yes, it's free game with advertisement through the game. It's not many and not so disturbing. Remember, the developer needs to make money in some way.
How can I download the game?
Word Connect – Google Play Store
Word Connect ¤ – Zentertain Ltd. (iOS)
The game has its own currency – coins. Coins are for buying clues if need. Likely, there are few of ways to earn the coins.
If you connect your Facebook account to the game,  you will receive 500 coins right way.
If you will log in every day, may not even playing, you will receive a random amount of coins through a daily bonus.
If you are playing the Daily Challenge each day, you will receive a lot of extra coins. Daily Challenge is available after completion of level 25.
By collecting hidden words and you will be rewarded too.
Word Connect is no time limit game. So you can think as long as you can about words you want to create. The beginning is  a piece of cake but the game difficulty increases with each chapter. The unlimited time gets handy at that point.
Sometimes we can't figure out the word to complete a puzzle. You may get some help below. Yes, you can use the game's clue system but ti can be very costly and coins may not be enough. Word Connect Answers and walkthrough videos can be useful tool if you got seriously stuck and no clue left to spend. Enjoy the game!
Word Connect Answers
Word Connect Crossword Answers
Chapter 1 – from level 1 to level 5
Chapter 2 – from level 6 to level 10
Chapter 3 – from level 11 to level 16
Chapter 4 – from level 17 to level 22
Chapter 5 – from level 23 to level 29
Chapter 6 – from level 30 to level 36
Chapter 7 – from level 37 to level 44
Chapter 8 – from level 45 to level 52
Chapter 9 – from level 53 to level 60
Chapter 10 – from level 61 to level 68
Chapter 11 – from level 69 to level 76
Chapter 12 – from level 77 to level 84
Chapter 13 – from level 85 to level 92
Chapter 14 – from level 93 to level 100
Chapter 15 – from level 101 to level 108
Related Searches:
play word connect,
word connect answers,
word connect online,
word connect free download,
free word connect,
free word connect game,
word connect download,
word connect all level answers,
word connect daily challenge answers