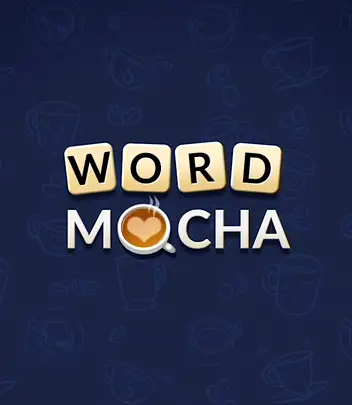 Welcome to Ultimate Word Mocha Answers Guide!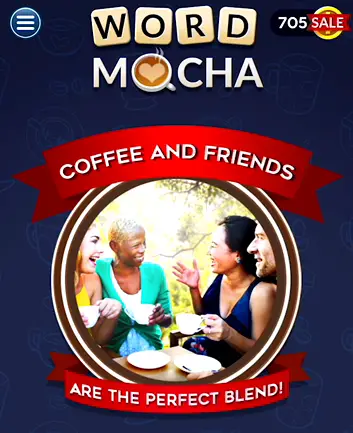 Word Mocha game is another great word teaser game from PeopleFun Inc.. It's a coffee theme word crossword game. It's simple addictive as soon as you start play it.
Absolutely everyone can play Word Mocha. It's amazingly FREE and you may find and download it at
You may also try or maybe already playing another beautiful word crossword game from PeopleFun Inc. – Wordscapes.
Word Mocha game has coffee themes that are contain from 30 to 100 levels. As mentioned above, it's free game but to support the developer you can buy extra coins for help to go through tough levels.
Sometime we need a help if we stuck somewhere, can't find the right word for one of Word Mocha levels or  simple so existing so can't wait to move forward. Can we offer you a help with the Word Mocha answers below. We also support Word Mocha Answers with step-by-step walkthrough videos.
Even by offering you our help we would like to encourage you to challenge yourself but… please don't stress yourself out!
The game levels may change time to time. Usually it may happen after the updates. We are looking to hear from you if there is any difference in any game level. Let's play together and help to each other.
Word Mocha Cortado Answers (level 581 to level 680)
Word Mocha Affogato Answers (level 681 to level 780)
Word Mocha Breve Answers (level 781 to level 880)
Word Mocha Crema Answers (level 881 to level 980)
Word Mocha Correto Answers (level 981 to level 1080)
Word Mocha Frappuccino Answers (level 1081 to 1180)
Word Mocha Carajillo Answers (level 1181 to level 1280)
Word Mocha Eiskaffe Answers (level 1281 to level 1380)
Word Mocha Galao Answers (level 1381 to level 1480)
Word Mocha Bicerin Answers (level 1481 to level 1580)
Word Mocha Melange Answers (level 1581 to 1680)
Word Mocha Iced Coffee Answers (level 1680 to level 1780)
Word Mocha Irish Coffee Answers (level 1781 to level 1880)
Related Searches:
word mocha answers
word mocha cheats
word mocha game
word mocha espresso answers
word mocha latte answers
word mocha mocha answers