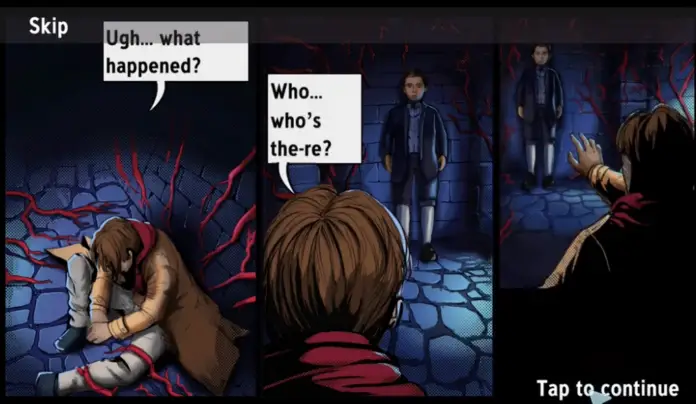 Welcome to Horror Mystery Hidden Escape Walkthrough!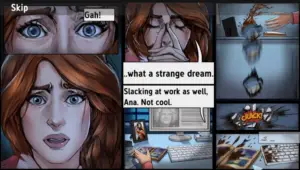 Escape Games Horror Mystery is a chilling point-and-click adventure game which will transport into a scary supernatural world. This horror game will awaken your long-dormant fears.
You are an journalist, Ana, will explores a haunted house and will uncover terrifying stories of ghosts bound by a dark presence there.
You will have to find hidden objects and solve puzzles. You will put piece together the secrets of the house's morbid past.
Let's play together and Escape Games Horror Mystery walkthrough guide will give you a hand when you needed. Enjoy the game!
Please leave your comment below if some points of the walkthrough is not correct or can be done differently.
Escape Games Horror Mystery Information
Horror Mystery Hidden Escape Chapter 1 [The Lure] Walkthrough
Put the pictures in order of clues in the photo album (see picture below)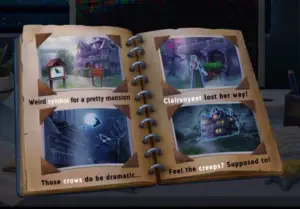 Five pictures location:
two pictures from the first photo album
third picture from the parcel's puzzle
fourth picture from the locker (after solving crime case sign board puzzle), from a top of notebook
fifth picture from the notebook after solving all pictures puzzles
Crime Case Sign Board Puzzle solution is below: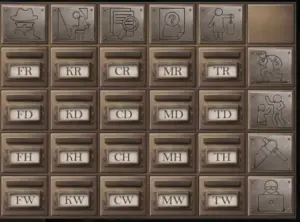 Look for the letters puzzles' solution is below: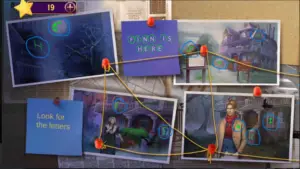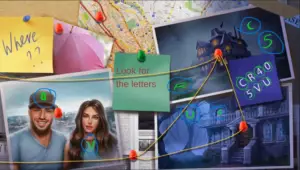 Escape Game Horror Mystery Chapter 1 Walkthrough Video
Horror Mystery Hidden Escape Chapter 2 [Arrival] Walkthrough
The tool box code's solutions is below: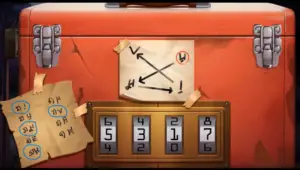 Mansion's door quick solution (see picture below)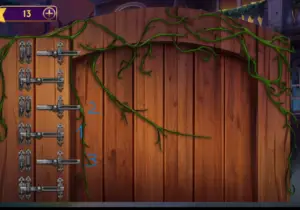 Ropes puzzle solution is 5,3,6,2,7,4,1 (see picture below)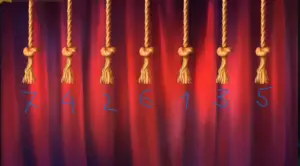 Time clue is on the picture with the tree. Clean it with a cloth that you picked up from the hook on the second floor. Solve the picture puzzle with raven to get the clock hands and time clue – 06:25.
Below is the clock puzzle solution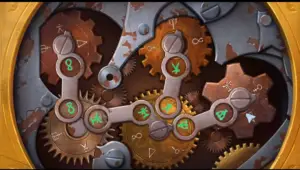 Summoning items locations:
candles are on the ground floor by the stairs
cards are from the bookshelf's book after solving the book puzzle. The books that you need for the bookshelf puzzle are in the box on the coffee table's box on the ground floor. This box can be opened with gears from the clock.
bottle and the board are in the cabinet on the ground floor. The cabinet opens by ruler and notes.
Fortune cards correct answers:
I feel, and then with righteous fury I strike back – Vengeance
Wants, needs, desires. I will have them all – Greed
I'm a burden, as long as you hide me – Guilt
When I blind you, all you see is blazing scarlet – Anger
I am power, both mentally and physically – Strength
Feed me, and you will never achieve your dreams – Fear
For all things deemed unfair, I come forth – Resentment
Weak as a sting or as powerful as death's clutch, I torment – Pain
With me, you have the freedom to grieve – Sorrow
Escape Game Horror Mystery Chapter 2 Walkthrough Video
Horror Mystery Hidden Escape Chapter 3 [Reflections] Walkthrough
Escape Game Horror Mystery Chapter 3 Walkthrough Video
Horror Mystery Hidden Escape Chapter 4 [Innocence] Walkthrough
Coming soon…
Escape Game Horror Mystery Chapter 4 Walkthrough Video
Horror Mystery Hidden Escape Chapter 5 [Loss] Walkthrough
Coming soon…
Escape Game Horror Mystery Chapter 5 Walkthrough Video
Horror Mystery Hidden Escape Chapter 6 [Sanctuary] Walkthrough
Coming soon…
Escape Game Horror Mystery Chapter 6 Walkthrough Video
Horror Mystery Hidden Escape Chapter 7 [Revelations] Walkthrough
Coming soon…
Escape Game Horror Mystery Chapter 7 Walkthrough Video
Horror Mystery Hidden Escape Chapter 8 [The Deep] Walkthrough
Coming soon…
Escape Game Horror Mystery Chapter 8 Walkthrough Video
Related Articles:
Honest Vanished Anniversary Walkthrough [100%]
Related Searches:
escape games horror mystery walkthrough,
escape games horror mystery chapter 1 walkthrough,
escape games horror mystery gameplay,
horror mystery hidden escape walkthrough,
horror mystery chapter 1 walkthrough,
horror mystery hidden escape chapter 1,
escape games horror mystery chapter 2 walkthrough,
horror mystery chapter 2 walkthrough,
horror mystery hidden escape chapter 2,
escape games horror mystery chapter 3 walkthrough,
horror mystery chapter 3 walkthrough,
horror mystery hidden escape chapter 3,
escape games horror mystery chapter 4 walkthrough,
horror mystery chapter 4 walkthrough,
horror mystery hidden escape chapter 4,