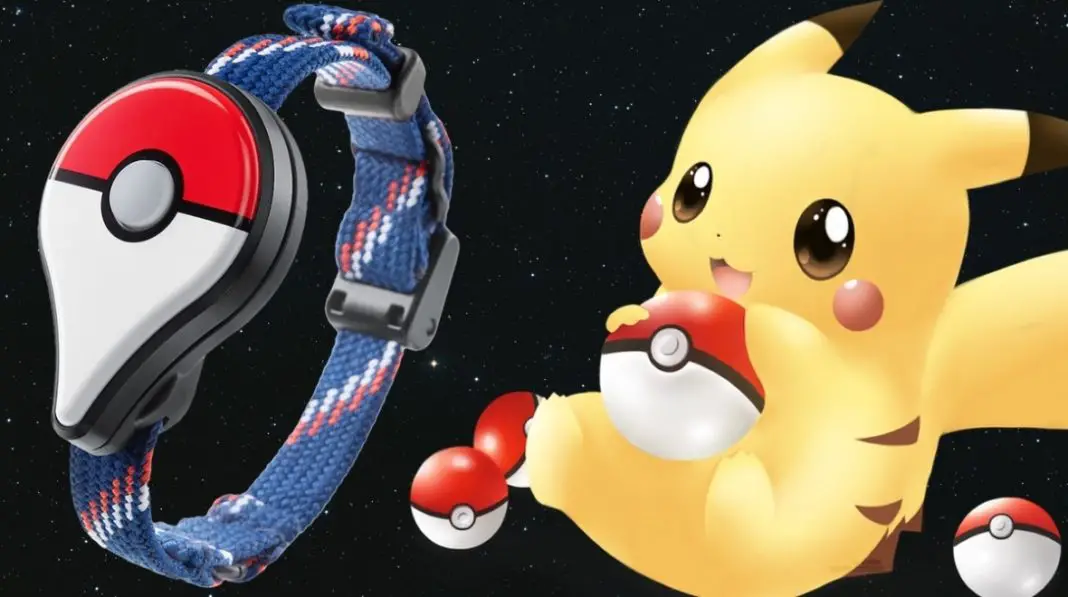 Welcome To 11 Harsh Realities of Pokemon Go Plus!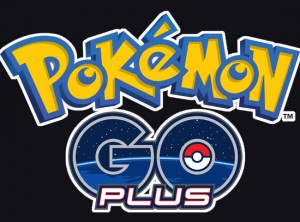 Loads of fun things to do and Pokémon to discover at every corner. Will you agree that t is a global phenomenon that has been covered way beyond the confines of games or tech news outlets.
Pokémon Go is now available for download at no charge on Android and iOS at least for those in
the U.S., Australia, New Zealand as of July 6 2016
Germany as of July 13 2016
the United Kingdom as of July 14 2016
Spain, Italy and Portugal as of July 15 2016
Austria, Belgium, Bulgaria, Croatia, Cyprus, Czech Republic, Denmark, Estonia, Finland, Greece, Greenland, Hungary, Iceland, Ireland, Latvia, Lithuania, Luxembourg, Malta, Netherlands, Norway, Poland, Romania, Slovakia, Slovenia, Sweden, and Switzerland as of July 16 2016
Canada as of July 17 2016
Puerto Rico as of July 19 2016
Japan as of July 22 2016
France as of July 24 2016
Hong Kong as of July 25 2016
Caribbean Islands and Latin America as of August 3 2016
Vietnam, Thailand, Taiwan, Solomon Islands, Brunei, Palau, Cambodia, Federated States of Micronesia, Laos, Fiji, Indonesia, Malaysia, Papua New Guinea, Philippines and Singapore as of August 6 2016
Serbia, Macau, Albania, Bosnia and Herzegovina, and Macedonia as of September 29 2016
Uzbekistan, Kazakhstan, Mongolia, Kyrgyzstan, Tajikistan and Turkmenistan as of September 30 2016
Uganda, Benin, Botswana, Burkina Faso, South Africa, Cape Verde, Chad, Cote d'Ivoire, Ghana, Egypt, Gabon, Gambia, Rwanda, Guinea-Bissau, Niger, Kenya, Malawi, Liberia, Madagascar, Mauritania, Namibia, Mauritius, Morocco, Sierra Leone, Mozambique, Seychelles, Sao Tome and Principe, Swaziland, Tanzania, Togo and Zambia as of October 4 2016
However, as the craze settles and the true Pokemon Go gamers, like you, settle more into their new passion. It'll be time to focus on other aspects that help us, gamers. The game is about to get an add-on! The device is expected to enhance enjoyment of the augmented reality game. Cool!
Pokemon Go Plus – What is it?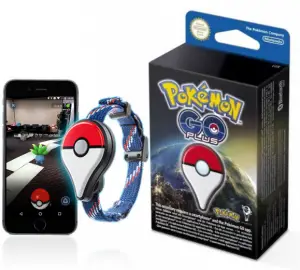 Tired to look at your phone while searching for Pokemon? Feel unsafe to stare on your phone screen during your Pokemon hinting?
Lets you enjoy Pokémon GO while you're on the move and not looking at your smartphone by using the Pokémon GO Plus. It is a small device that reminds Google Maps pin.
the Pokémon GO Plus connects to your phone via Bluetooth low energy. Not bad, hopefully it will prolong my battery life!
The Pokemon Go Plus notifies you about events in the game—such as the appearance of a Pokémon nearby. How — using vibration and an LED.
Should we call it as the Pokemon Go Plus Smartwatch?!
How can I wear it?
It's your choice of wristband, in a pocket of your jacket or even clipped onto your shirt.

How will I know about PokeStop?
Whenever you're within range of a PokéStop, the Pokémon GO Plus will begin to vibrate and blink.
You need to press the Pokémon GO Plus button to start a search for PokéStop items like Poké Balls, Razz Berries, Potions, Lucky Eggs and even Pokémon Eggs. Tap or swipe items to add all of them to your items inventory.
How will I catch Pokemon nearby?
Hurry up, your Pokémon GO Plus's light is flashing! A Pokémon is nearby!

As soon as a Pokémon is close enough, don't forget to press the button on the Pokémon GO Plus to throw a Poké Ball.
There is a small trick. If you have caught the Pokemon before then you will only be able to throw a Poké Ball. It will vibrate and flash if you were successful in catching the Pokémon.
Do I need the Pokemon Go Plus?
Good question.
No, you don't need it to get the Pokemon Go gaming experience. It's just a cool add-on.
Yes, you do need it if you don't want to be glued to you smartphone screen, to make a search more comfortable and easier, to get needed advantage and to boost your Pokemon Go gaming experience. And at least, you won't have to recharge your smartphone battery constantly to play awesome game, Pokemon Go.
Will the Pokemon Go Plus work with my phone?
Yes, it will if you have iPhone 5, 5c, 5s, SE, 6, 6s, 6 Plus, and 6s Plus with iOS 8 or higher.
No, it won't if you have Android smartphone. The good news is the compatibility is "under development".

What is the Pokemon Go Plus specification?
Weight – 13 gramm.

Size – 46 x 33 x 17.5 mm.

Power – a removable CR2032 Lithium coin cell battery.
What is the Pokemon Go Plus release date?
As per rumors, the Pokemon Go Plus will be launched in
the United States on July 31 2016
the United Kingdom on August 31 2016.
We have an update for you:


How much is the Pokemon Go Plus?
Shouldn't it be the first question?! It will cost you £34.99 in the United Kingdom or $34.99 in the United Stated. Don't you think that it is pretty reasonable price?
How can I get one now?
Check Nintendo and the official Pokemon store, GameStop, eBay, Amazon, etc for more information. The preorders will be available soon.
The Pokemon Go Plus – Related Articles:
Related Searches:
pokemon go plus
pokemon go plus price
pokemon go plus release date
pokemon go plus pre order
pokemon go plus for sale
pokemon go plus bracelet
pokemon go plus review
pokemon go plus where to buy
pokemon go plus wristband
pokemon go plus plus hack
pokemon go plus features
pokemon go plus availability
pokemon go plus accessory
pokemon go plus alternative
pokemon go plus android compatibility
pokemon go plus apk
pokemon go plus ability